Les jeudis de l'impro
26 October -18:00

-

19:30

UTC-6

Free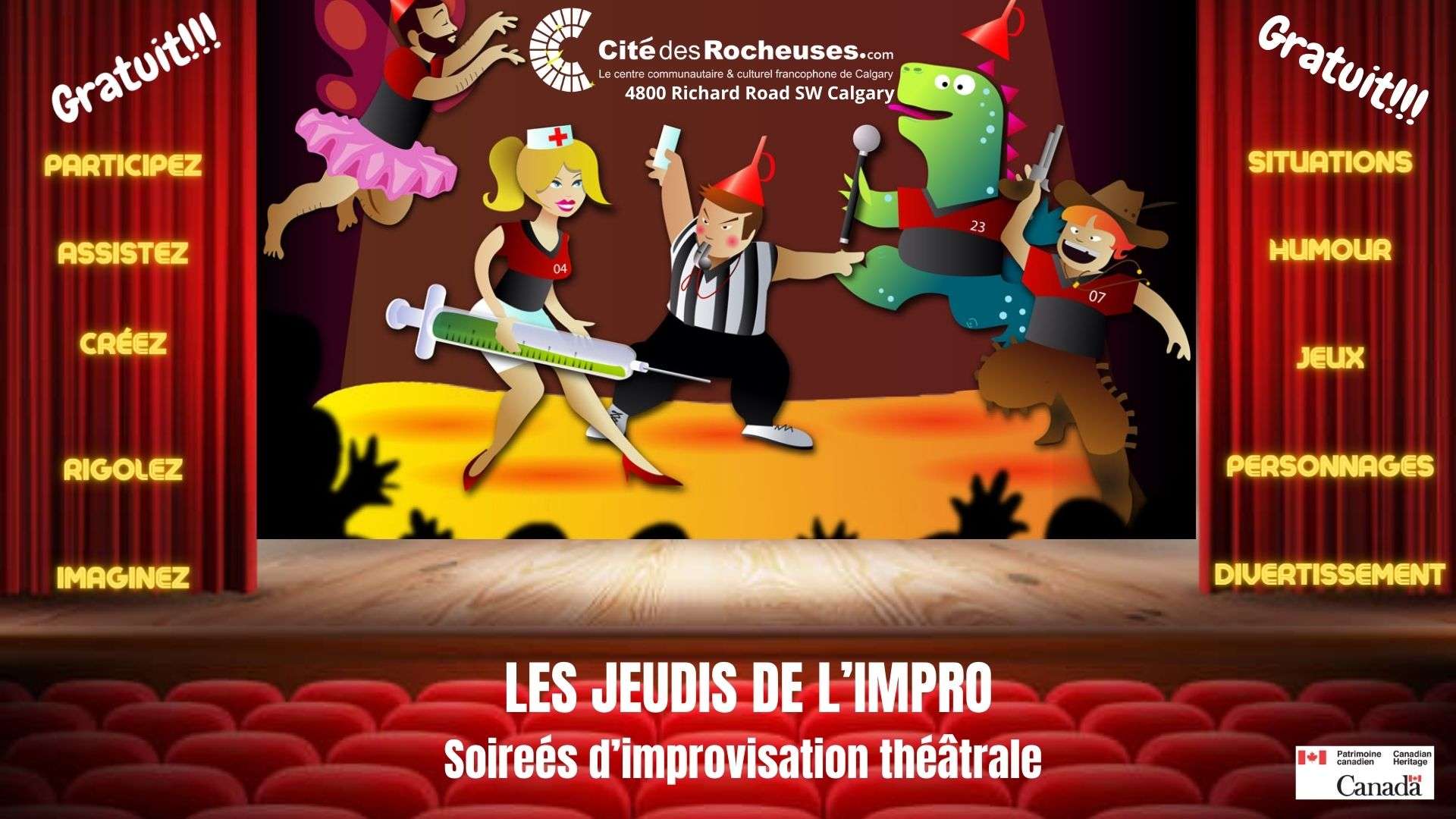 Venez-vous régulièrement aux spectacles proposés par La Cité des Rocheuses? Vous êtes-vous demandé ce que ça fait d'être sous les projecteurs.
We give you this chance with our French improvisation workshops. You are all welcome - beginners or advanced. It will give everyone an opportunity to learn from each other. 
are welcome to just come and watch before entering the game!